The funky rad family of Paul Ketz in Milan during Salone del Mobile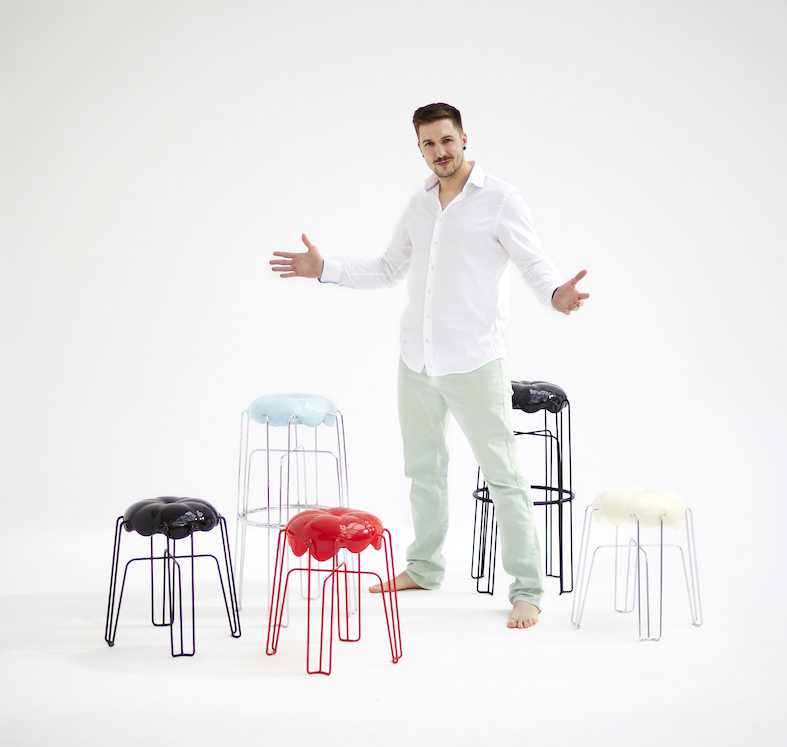 For the Salone del Mobile Paul Ketz is bringing his funky rad family to
Ventura Future. Introducing Long Marshmallow, the big brother of the Marshmallow stool.
Looking just as delicious as the smaller stool, making you wish you could eat them! Also
joining the family, with a mesmerising beauty of destruction: Crash Cabinet. Literally the
new smash hit by Paul Ketz. Get ready for some serious fun from April 9th – April 14th, 2019
at Ventura Future, BASE Milano.
Paul Ketz – Ventura Future
BASE Milano
Via Tortona 54, Milan, Italy
Tuesday 9 – Saturday 13 April: 09:30 – 20:00
Wednesday 10 (Open evening): 20:00 – 22:00
Sunday 14 April: 09:30 – 18:00